WORKSHOPS
Workshops mean knowledge from
the most important experts in the industry!
Sign up!
DURATION:60min
WHERE: Workshop Stage
Medici
Neobanks: A Global Deep-Dive
Nicolo Petrone, Head of Europe, Medici
Giuseppe Marchese, Head of Business Development, Europe, Medici
Marko Wenthin, CEO, Penta
Max Schertel, Head of Business Operations, N26
Eliott Limb, Chief Customer Officer, Mambu
After the financial crisis of 2008–09, the banking sector, especially in the developed markets, suffered a heavy loss of trust and is undergoing incremental reform ever since. Legacy technology systems and processes remain, to this day, a constant for most banks globally, and it would seem that they remain hesitant to embrace change. High penalties of non-compliance, competition from tech giants penetrating the financial services market, the pressure of running physical branches in a digital era, and challenges surrounding consumer engagement have further put more pressure on the incumbent banks. Simultaneously, traditional banks have been increasingly competing with FinTech players, among others, which are young, dynamic, and more adept at providing financial services in today's digital era.
In such a compelling scenario, banks are resorting to innovation – not just as a good-to-have strategy that looks at the future, but even more as a means to sustain a healthy profit margin. The incumbent banks have started to realize how the road to innovation begins with digital transformation. Additionally, lower interest rates, a legacy banking culture acting as an impediment to fast innovation, and the demand from customers for a Google/Facebook-like simplicity in banking experience led to the creation of an entrepreneur-led banking products revolution through the rise of neobank players. The neobanking landscape is an amalgamation of non-licensed over the top banks, digital initiatives of traditional banks, marketplaces, and licensed challenger banks.
During the workshop, we are going to assess all of the features of this scenario. Enjoy the workshop and find out:
How Neobanks service offering is different from traditional banks;
Neobanks Growth Story;
Neobanks Trends
More than that, you will have the chance of hearing the direct experience and the analysis of key players in the market: Penta, N26, Mambu and more.
DURATION: 60min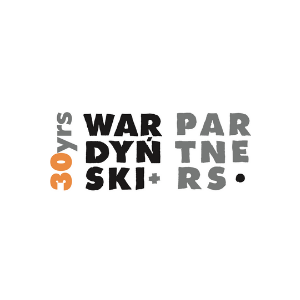 WHERE: Workshop Stage
Wardyński i Wspólnicy
Part 1: How to tokenise shares
Part 2: How to obtain PISP/AISP licenses"
Artur Granicki
Krzysztof Wojdyło
Part 1: How to tokenise shares 
The aim of the workshop will be to present possible methods for tokenising assets in compliance with Polish law. We will try to answer the question whether shares of a simple joint-stock company can be tokenised. The workshops will be run by lawyers and blockchain solution developers. 
Part 2: How to obtain PISP/AISP licenses  
Two new entities have emerged from the Payment Services Act whose activity ensues from the PSD2 directive: the Account Information Service Provider (AISP) and the Payment Initiation Service Provider (PISP). As a result, new business opportunities have opened up for Fintech operators.
During the workshops we will discuss how these entities function, the benefits of having such licenses, and also the conditions to be met to obtain these licenses as quickly as possible.
Keep the change constant!
Stay up to date, discover the latest big-name speakers, learn about our side activities and the other attractions we have in store for you.
SIGN UP FOR OUR NEWSLETTER