Supporting the ideas of tomorrow.
Solving the challenges of today.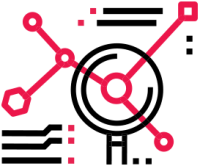 Our Vision
We live in a golden age of technological, medical, scientific and social progress. New developments are happening right in front of our eyes on a daily basis. That is why we envision a bright future – one where tomorrow's ideas solve the major problems faced by society today.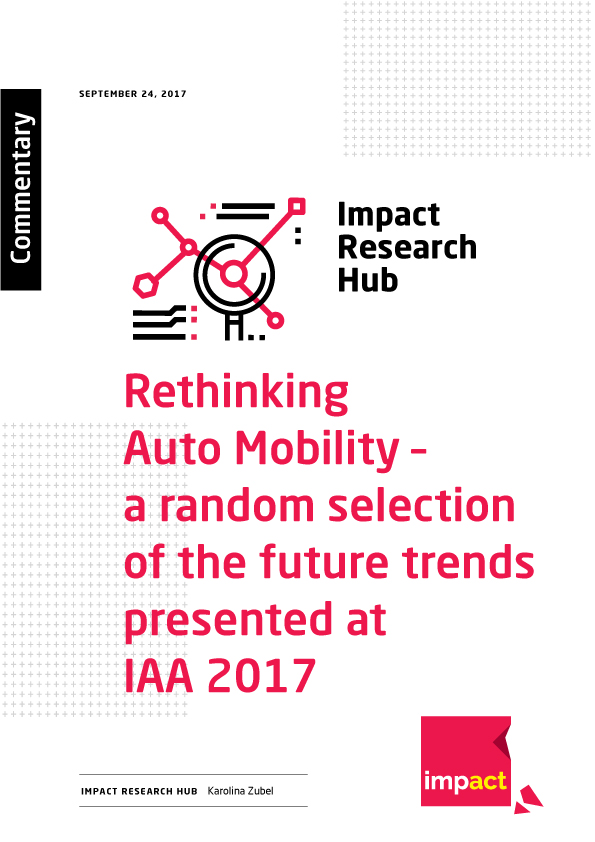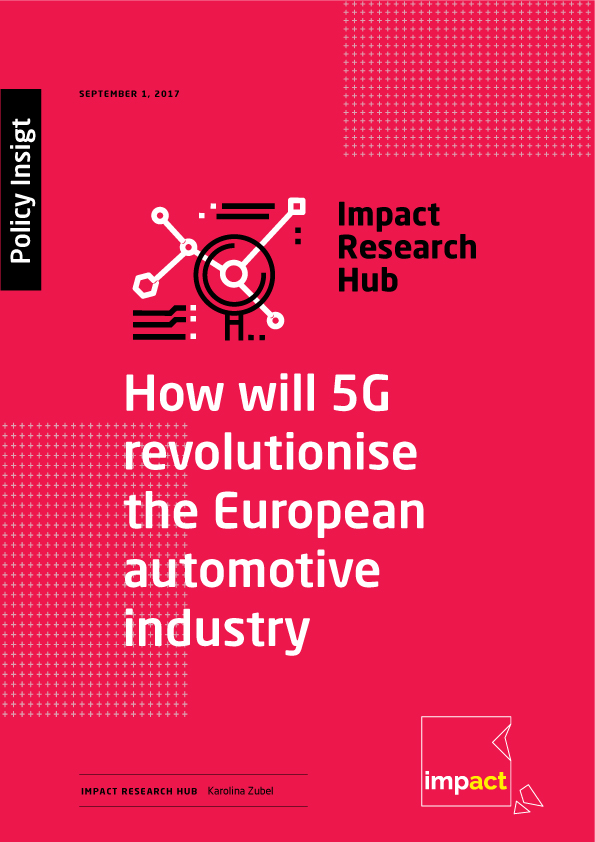 Our Mission
We search for, inspire and shape powerful new ideas. We tackle today's most important challenges. We transform the world of innovation. We are a politically independent, Polish 'do tank' (not a 'think tank!) that operates all over the world. We are always looking for new, exciting partnerships because we are well aware of the fact that making a real impact requires teamwork. While preparing our flagship events we work with different kinds of partners from all over the world – all off them united by a common objective: improving how things work in the 21st century. We bring together national governments and global tech firms, with mid-sized players such as universities and grassroots game-changers, such as start-ups, associations and local activists, all in an effort to facilitate real-world change.
Why
Devoting time and energy to research on the latest, most innovative technological solutions is at the heart of everything we do. There is no time for standing still – we are committed to continuous learning, always keeping an eye on the latest industry news and responding to important developments with timely recommendations. We believe that new ideas are the key to progress, prosperity and happiness in society. In a rapidly changing world new ideas are our best defense against major problems. Ideas power innovative actions that shape the future of the world around us.
New policy ideas with impact
Using our knowledge, experience, networks and skills, we develop innovative ideas and proposals that address near-term and long-term challenges and help taking advantage of opportunities – all in an effort to make the world a better place. How? By focusing our research on emerging trends and technologies that have the potential to change entire innovation ecosystems.
Community
In 2016, on average, a new community was created on Reddit every 2.4 minutes. More than 1 billion people participate in Facebook groups every month. In the 5 seconds it takes you to read this sentence, it is safe to assume, at least one new community is formed somewhere in the world. Communities have, in fact, been forming, evolving and dying constantly since the beginning of humanity. The desire to build a community is simply a natural human reflex. Providing those who participate in our activities worldwide with access to knowledge and giving them the opportunity to connect with like-minded people will fuel the creation of an authentic Impact community. And that has always been our ultimate objective.
PUBLICATIONS
Policy Insights & Commentaries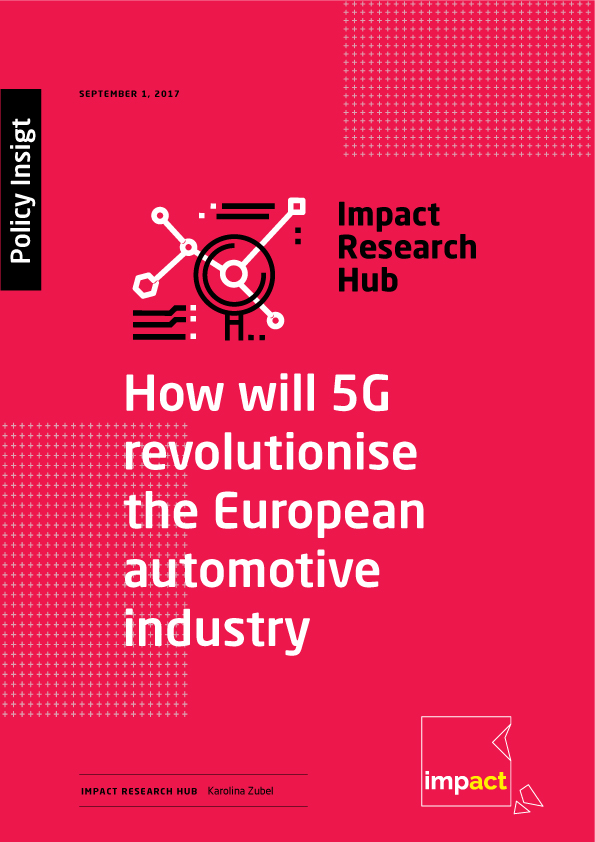 Policy Insight
September 1, 2017
Impact Research Hub I Karolina Zubel
How will 5G revolutionise the European automotive industry
This paper discusses 3 aspects of the European mobility ecosystem that, more than others, will be impacted by the full launch of 5G technology:
5G will enable enhanced V2X communications for connected cars and automated driving
Mobility as a Service (MaaS) will revolutionize the passenger experience
Cooperation between players from the automotive and ICT industry is sure to evolve as a result of 5G
Policy Insight
February 5, 2018
Impact Research Hub
European cities at the centre of the fight against climate change. Can local municipalities play a meaningful part in achieving global goals?
This paper discusses 3 aspects of conclusions from COP21 that, more than others, empowered cities to act as
effective climate-change agents:
Enhanced mitigation, also at a local level;
Tailored financial solutions;
Formally putting cities on the agenda.
CONTACT
We want to hear from you
If you would like to find out more about our work, become a partner, request our help or you are interested in finding out more about what we can offer your organization, please get in touch.